Hello and Happy New Year!
I have been sewing over the last three years but haven't posted. But, since I have joined
Sarah Welch Gunn's 2018 RTW (Ready to Wear) Fast
it's time to get back to making and blogging about what went right and what went wrong, and what fixes took place!
The rules for the fast are that I must make all my own clothes for all of 2018 and not buy any (except for underwear and socks and shoes!) I can however buy fabric!
I am not your average model
- I have size 12 bust, size 10 waist and size 14 hips, the off the shelf ready to wear clothes rarely fit well. Stretch fabrics are very forgiving but still they can pull or gape in the wrong places.
What better way to start back into blogging than to talk about a favourite pattern.
New Look 6184
has made up three summers dresses over the last three years.(all in cotton sateen). Cotton Sateen is my favourite fabric to sew and it always makes a comfortable summer dress. That little bit of stretch makes it so comfy.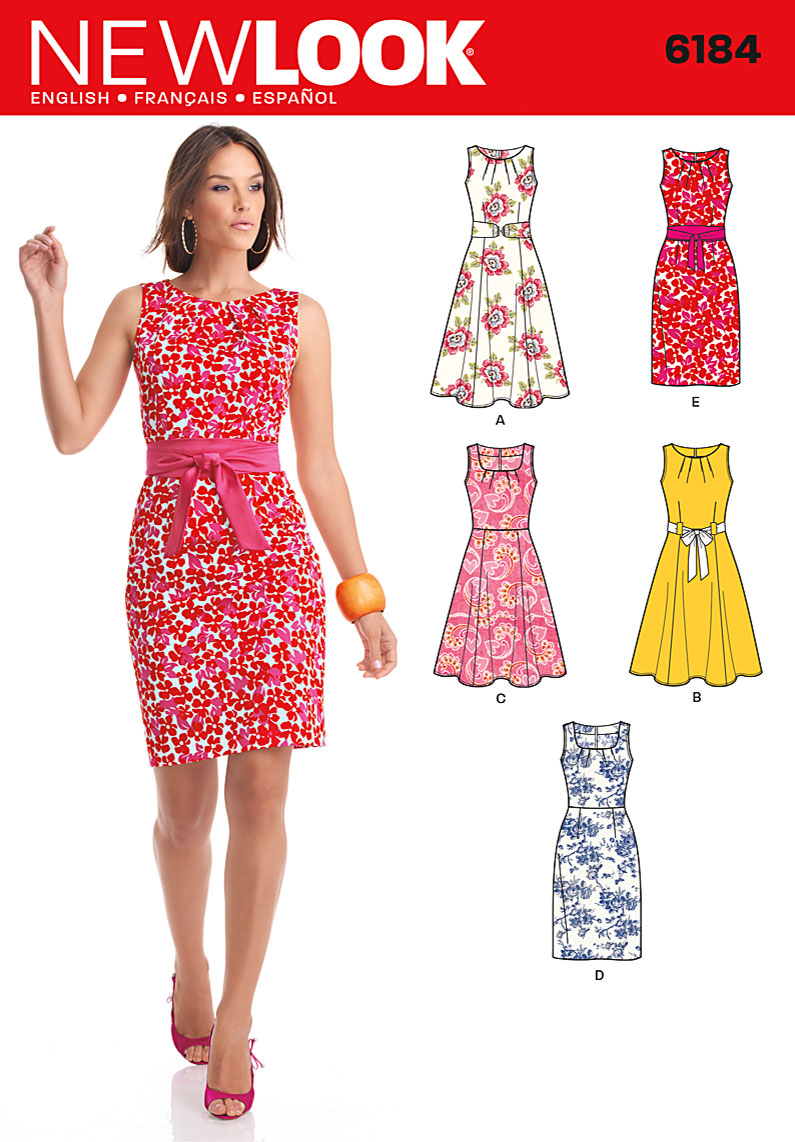 The first dress was a white and blue dress style C and the second one was a red poppy dress using the straight skirt style D. The third dress was a green and blue one, also style D, but I put a beautiful flounce on the bottom which gave it a Spanish feel. (Youtube showed me how to get the measurements for the flounce.)
The feature I most like about this pattern is that there are tucks around the neckline which fit around the bust. When I cut out my patterns for sleeveless dresses I always put an extra inch at the shoulders and an extra inch on the side seems. I tend to leave the middle front seam and middle back seam as is. The I make it up with long stitches (for easy unpicking if need be) and put it on inside out. My husband pins it to fit. I resew it as per the pin lines and then try it on again. I do have a mannequin which I use in the same way - put it on the mannequin inside out and fit but from bust point to shoulder it is one inch too short and I am not bothered to spend time building up the shoulders.
Invisible zips
are a dream. Once again "Youtube" is your friend and these are my zips of choice now.(You have to iron the curly up bit of the zip open flat and then you can sew oh so close to get a beautiful zipper closing.)
You can tell I am a piping fan! I used piping with chord (ready-made) on the red dress and satin ribbon for the blue and green dress. In my next blog I will show you the lacey facings I used (an idea adopted from looking at the inside of Anna Stretton dresses!)